Instagram in an effort to limit mindless browsing is slowly rolling out a couple of features to help users manage their time of the platform.
"We want the time people spend on Instagram and Facebook to be intentional, positive and inspiring. Our hope is that these tools give people more control over the time they spend on our platforms …" reads a recent Instagram statement.
One of the first features launched is a "You're All Caught Up" note that appears when you've browsed and seen all the recent posts from those you follow.
The second feature, which our team has yet to spy on any of our Instagram accounts, is one that allows uses to access the settings and view how much time they've spent on the Facebook and/or Instagram app.
"To access the tools, go to the settings page on either app. On Instagram, tap 'Your Activity,' and on Facebook, tap 'Your Time on Facebook."
The feature also lets users set a time limit for themselves, after which period a notification will pop up reminding a user it's time to call it quits on the app for the day.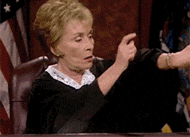 What do you think of the new time-management features? Do you find they cause you to spent less time on the app(s) than you otherwise would? Let us know @CRC_Digital!